Laos is often skipped in the journey of exploring Southeast Asian. But, few people know that this seemingly forgotten land contains incredible beauty, which makes people surprised when coming here.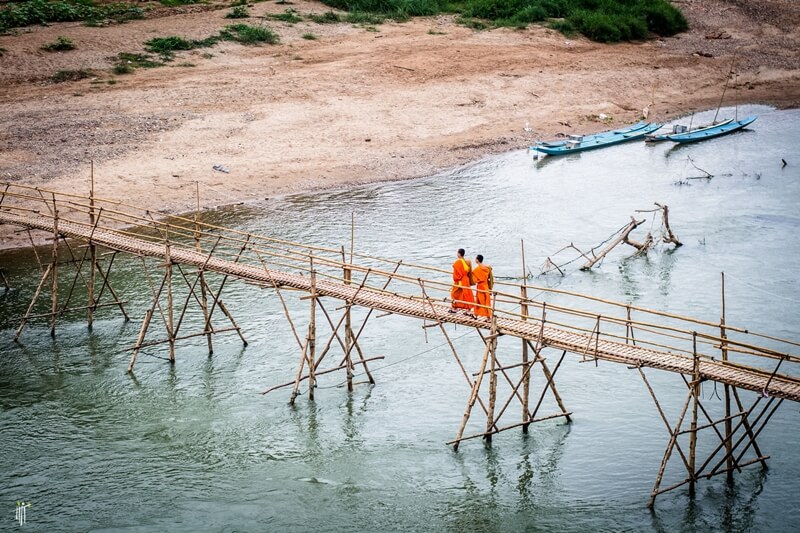 Located between Thailand and Vietnam – two attractive destinations favored by many international tourists, Laos is called "the forgotten tourist paradise" in Southeast Asia.
Tourists often remember the majestic Halong Bay or peaceful fishing villages of Vietnam, the beautiful islands in Thailand, the ancient temple Angkor Wat in Cambodia, or the sunrise on the roofs of golden temples in Myanmar. But, not many people know about Laos well and even do not think about this place as well as do not list in the next destination on the journey to discover Asian.
Different from the vibrant life of neighboring countries, Laos seems to be an unusual, tranquil land. The wild beauty of this country and the warmth of the people here are the main things to keep visitors who once set foot in Laos.
Laos – the home of millions of elephants – has stately temples, ancient French architecture, majestic mountains, and countless beautiful secrets that you should visit here once to experience.
Do I need a visa to go to Laos?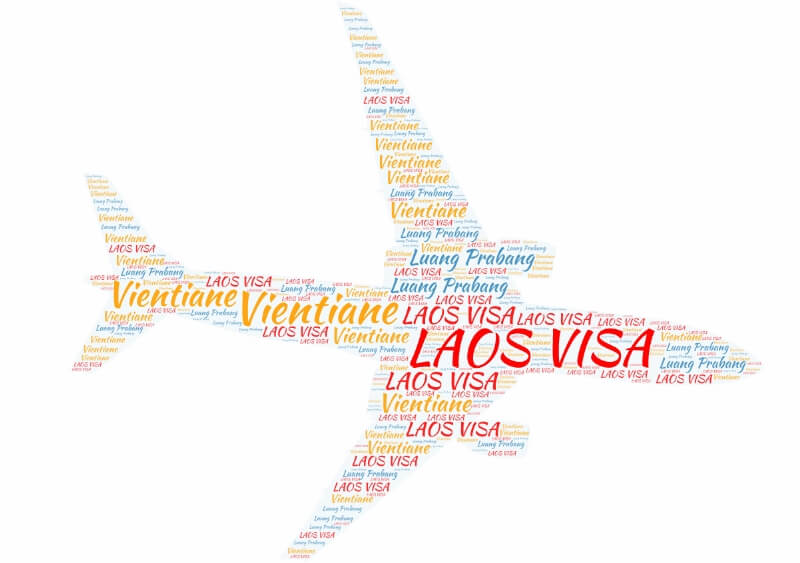 For the guests in the ASEAN region, they can stay in Laos under 30 days without a visa. Just a valid passport, you will be able to unleash the beauty of Laos!
For most of the other countries, tourists need to have Visa to explore Laos. But, you do not need to worry; the procedure for obtaining a visa for Laos is quite simple. Laos grants visa-on-arrival to visitors of some countries as soon as they arrive at the airport or the border gates with prices ranging from 20USD – 42USD depending on each nation's citizens. To get this visa, you need:
Passport has a term of 6 months or more, a blank page in the passport for visa application
Fill in the visa application form (provided at the airport or the border gate)
2 new passport photos taken
Visa fee (cash)
Where to go, what to see in Laos?
Laos owns beautiful wild scenery. Many attractive destinations are waiting for you. If your time or budget is limited, you need to find out first to choose the most suitable route for you. One thing is for sure: wherever you go, you will be captivated by the fantastic scenery here, from the rocky mountains to the lush forests or majestic waterfalls.
Luang Prabang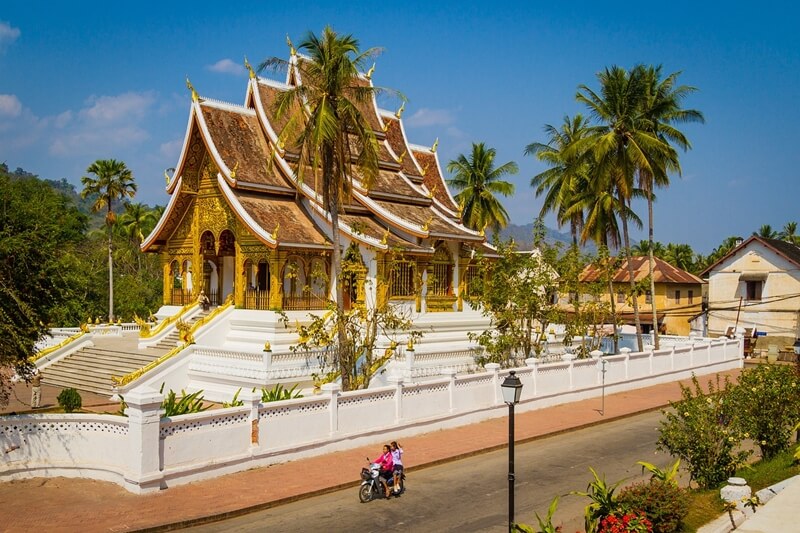 Luang Prabang is the old citadel of the Kingdom of Laos. It is often the first destination of the journey of most tourists to discover the land of millions of elephants. Here, you can find the ancient beauty on the architecture, the temples, and on the streets. Besides, Luang Prabang also captures visitors by a very famous landscape, it is Kuang Si waterfall. The waterfall is located about 29 km south of the ancient capital of Luang Prabang.
Guests can rent a motorbike to visit this famous landmark. However, many roads are relatively rugged, so for those who are not confident traveling by motorcycle, they can use tuk-tuk, and a private car or taxi.
The average price to go to Kuang Si waterfall is only about 40,000 Kip ($5= VND110,000) by a shared tuk-tuk.
Renting a private car or taxi will cost about 300,000 Kip ($ 35=VND 820,000).
Upon arrival, you will have to pay a ticket of 20,000 Kip ($2.4 = VND 55,000).
Vang Vieng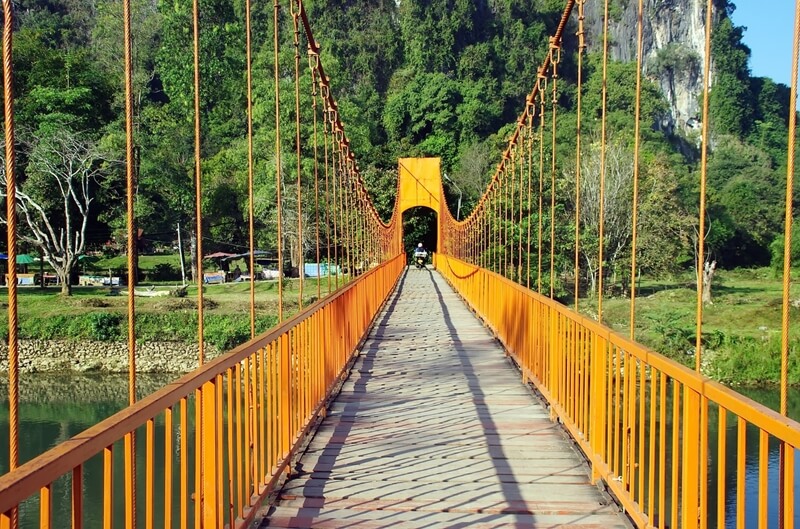 Vang Vieng is a small town located in northern Vientiane. It is surrounded by rocky mountains, large and small caves, and green rivers all year round. Owning a romantic setting, Vang Vien is known as a mecca for drunkards and famous Lao parties. Until 2012 when the Lao Government cleaned up pubs along the river banks, the peace life has returned to Vang Vieng. Of course, Vang Vieng now does not lack the bars, but they are not chaos like before.
Also, most visitors come to Vang Vieng to enjoy the fresh air, and the village scenery with green fields, or to explore the majestic caves here. If you love the outdoors, Vang Vieng is a perfect tourist destination for you.
Besides the adventure of exploring caves, kayaking on the river, climbing the mountain, a very popular activity is tubing. You can leisurely fit in a buoy and float yourself along the cool blue waters of the Nam Song River while sipping some cool beer. The cost to rent a buoy is about 55,000 Kip ($6.5 = VND150,000) and 60,000 Kip ($7.2 = VND165,000) deposit. Remember to return the buoys before 18:00 if you do not want to be fined 20,000 Kip ($2.5 = VND 55,000). Pay after 20:00, you will lose deposit!
Small advice when playing tubing is to carry a waterproof bag, so you can put your belongings inside without fear of stealing when sending items. At each buoy rental counter will also lease waterproof bags, but their quality is not sure.
Vientiane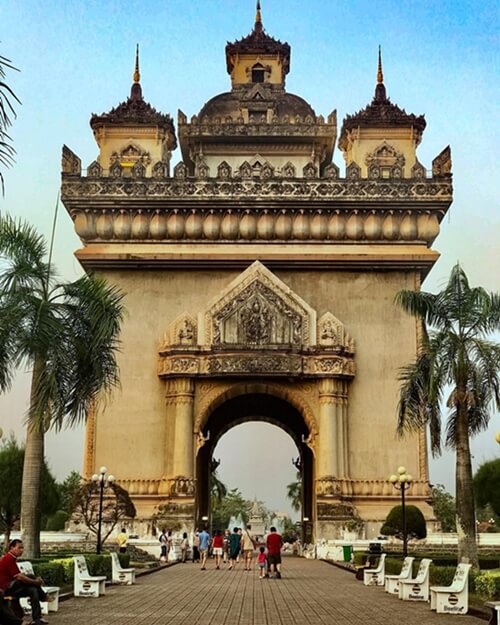 Not noisy and bustling like Bangkok or Hanoi, the capital of Laos – Vientiane – gives visitors a more relaxed and peaceful atmosphere. The boulevards are lined with green trees. The roads are decorated with golden colors of the temple roofs, sometimes mixed with the rise of French architecture, which you can easily encounter when coming to Vientiane.
And there's nothing better than stopping in a bar, taking a drink and turning your eyes towards the sunset that slowly descends into the river.
To Vientiane, you do not need to be too concerned about where you have to go, what to see, and what to eat. You should merely let your soul be relaxed and just stroll along the city, you will enjoy the pure beauty, and rustic of daily life here.
Xieng Khouang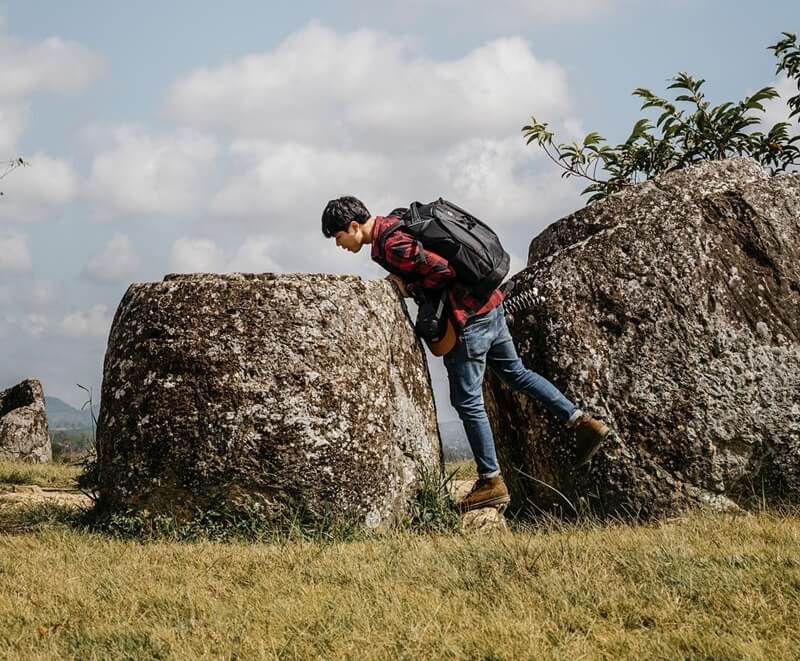 Speaking of Xieng Khouang, probably not many people will know which place it is. But if mentioning the Field of Jars, many will probably realize it. Not only is it a mysterious destination but it is also a destination with terrible and cruel characters of war.
With nearly 2,000 jars scattered on the field of Xieng Khouang Plateau, this place is still known as one of the mysteries that has not been answered.
Archaeologists believe that these stone jars date from 1,500 to 2,000 years. Laotian myths suggest that giants lived here, and these stone jars are their living belongings.
Another legend suggests that a king cooked Lao rice wine with these jars to celebrate the victory against the enemy.
According to the conjecture of archaeologists, these stone jars can be made to contain ashes.
The name of the Plain of Jars is derived from the name Plaine de Jars that a Frenchman gave to this place.
Stone jars are scattered in many places, but only 12 sites allow the public to visit. Most tourists only visit places 1, 2 and 3 located near Phonsavan – the town of Xiang Khouang.
During the Vietnam War (1964 – 1973), the US military continuously dropped bombs on the area, making the Fields of Jars and unexploded bombs sleep together in the ground. This is considered one of the most dangerous archaeological sites in the world, because every year, many people die due to treading on bombs scattered in this area.
Movement method: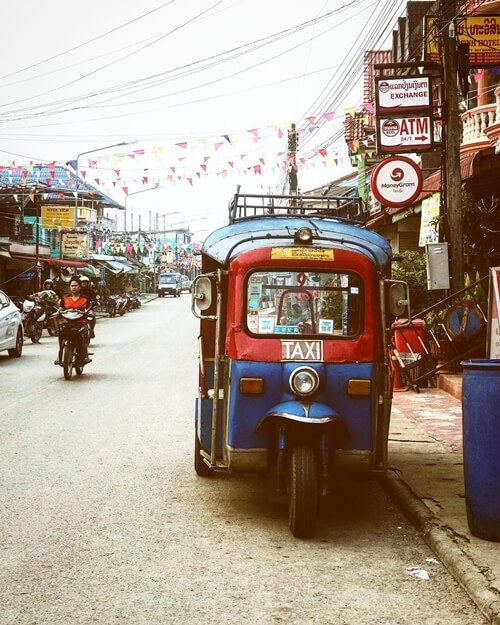 By plane: Weekly, Lao Airlines offers several flights from Vientiane to Xiang Khouang.
By bus: Every day, there are buses to Phonsavan from Vang Vieng (about 8 hours), from Luang Prabang (about 8 hours), and from Vientiane Capital (about 11 hours)
By Tuk Tuk: within some areas of cities, you can move by buses, car or tuk tuk taxi.
Travel expenses in Laos:
Traveling to Laos, you won't worry about the cost, because everything here, from hotels, motels to food, transportation is quite cheap. If the budget is limited, you can spend the night at budget motels about $17 = Kip146,000 = 400,000VND/double room. If you like more comfortable and luxury from $35 = Kip300,000 = VND800,000/dong, you can choose a nice hotel room.
Like many countries in Southeast Asia, Laos has a lot of sidewalk restaurants which has inexpensive local food. Street food ranges from $2 = Kip17,000 = VND40,000/ dish. If you want to go to Western restaurants or luxury ones, you pay from $5 = Kip43,000 = VND100,000/ item.
With reasonable costs and unspoiled beauty, Laos is a must-see destination for those who want to escape from the noise and hustle, and those who want to find the peace the soul.
Laos will be an mysterious destination for your holidays to Southeast Asia. Many guests often combine to visit Ho Chi Minh City in Vietnam, then fly to Laos for a 3 or 4 days.